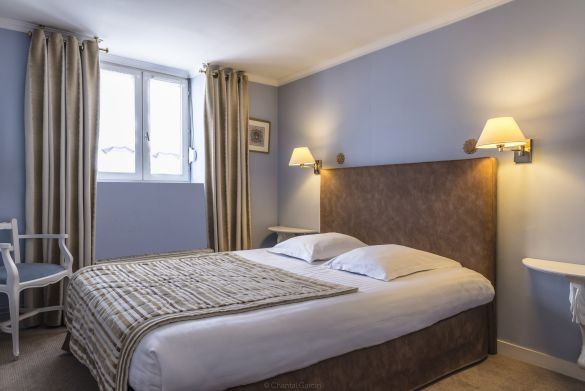 The Arrageois charm
With an area of ​​9 to 15 m², the Charme rooms offer a warm and romantic atmosphere. In the heart of downtown Arras, everyone can find happiness and rest. Whether for a cultural getaway or a business trip, this place is perfect for you.
Welcome products await you on your arrival. You will be able to take advantage of our restaurant Clusius, bar Saint-Vincent as well as our vault.
Each room has a quality equipment so that you spend a pleasant stay in our hotel.