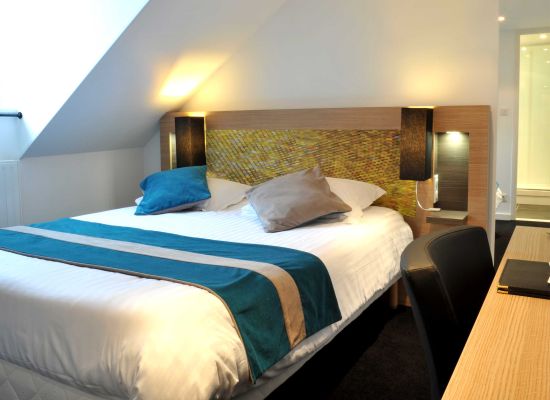 Our family cradle
Want a family getaway? You are in the right place ! The Hotel de l'Univers offers its family room with an area of ​​25 m² : a place that can accommodate a maximum of 2 adults and 2 children (including your baby).
A double bed for parents and two separate beds for children, so everyone can enjoy his privacy.
You will discover a modern and bright decoration.