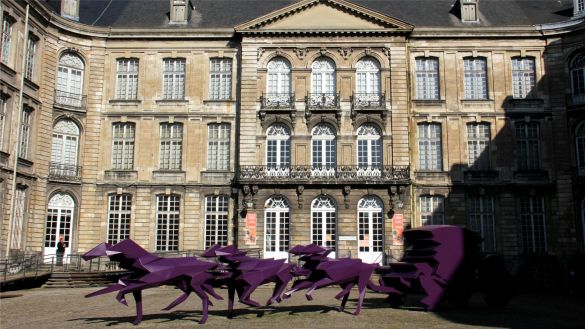 An appointment with art
Lovers of painting and sculpture, do not miss the Museum of Fine Arts!
You will find impressive collections of paintings from different periods and styles. Come admire works of art from French, Dutch, Flemish and even Italian schools!
In addition, the museum itself is an exceptional building to see: it has been housed in the old Saint-Vaast abbey for nearly two centuries.
The abbey itself dates from the 7th century, although it was rebuilt and renovated many times over the course of history. A striking and elegant place, in harmony with the works that are hidden there.
Useful information
The museum welcomes you:
Monday, Wednesday, Thursday and Friday from 11h to 18h
Saturday, Sunday and public holidays from 9:30 to 18:00
Find more information on the official website Arras city.