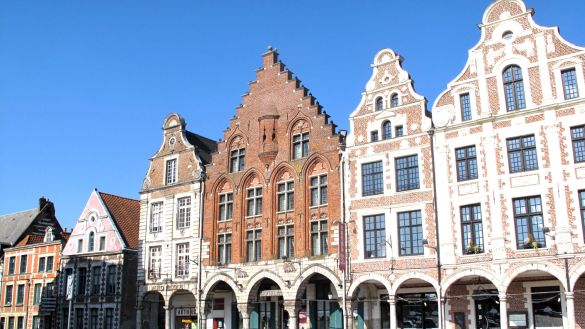 The historic city center
5 minutes from our hotel in Arras, discover the two great squares, famous for the style of the buildings that surround them, with their columns and their rounded roofs.
Find on the Grande Place the town hall of Arras and its belfry, heritage building of the humanity, which was built between 1463 and 1554.
Do not miss the Cathedral of Arras, as well as the Abbey Saint-Vaast built in the seventh century, which now houses the Museum of Fine Arts. Finally, the citadel of Arras is worth a look: built in the seventeenth and reinforced by Vauban when the city was an important military center.
Useful information
Find more information on the website of the Arras tourist office