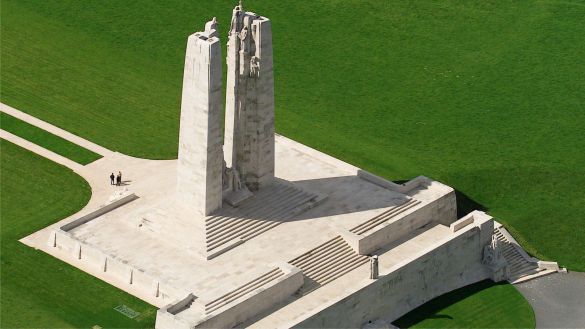 A commemorative monument in full Artois
Recently restored, the Vimy Memorial honors the 11,000 Canadian soldiers who died in the trenches in April 1917. This 110-hectare site was a strategic location during the First World War as it dominated the entire mining area.
It now consists of trees from Canada and was declared Canadian land.
Here you can visit the open trenches, guided underground passages, the Canadian cemetery and of course the impressive Vimy monument. On this one is engraved the names of the dead soldiers.
Useful information
The Vimy Memorial is open from:
May 1st to October 31st from 10:00 to 18:00
1 November to 30 April from 9:00 to 17:00
Access to the site is free and free.
Find more information on the Vimy Memorial website.